Casino's are public establishments known mostly for gambling usage.  They are also commonly also referred to as the Gaming Industry.  Many of them have brightly lit and lavish decorations to lure in potential clientele.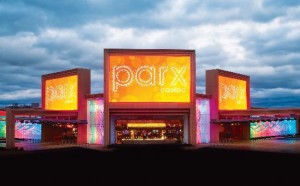 I have worked many years in the Gaming Industry and I want to share my knowledge with others.  Every game in the casino is a game of chance where you can bet your money to win more in return.  Slot machines, blackjack, roulette, craps, baccarat, and Keno are just a few of the most popular.  At the end of the day, about 1 out of 10 gamblers leave with more money then they came with.  Does this mean you are definitely going to lose?  No, but you shouldn't expect to leave with double your money either.
One of the first things you should do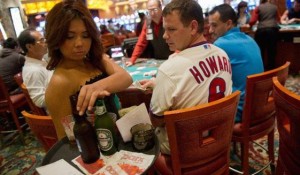 upon entering a casino for the first time is to get a rewards card.  You will get free money to use in a slot machine or some other kind of gift.  You should keep this card handy, because you will be asked for one at every slot machine or table game (blackjack, roulette, etc.).  Out of superstition, some people do not like to give their cards.  However, there is a good reason to use your card, Comps.  Comps (short for compensation) are points acquired by using your rewards card while playing games at the casino.  They can be used for free rooms, free food, match play,  and other things depending on what the casino has to offer.  The more you play, the better the card you get, and the more comps you get.  Keep in mind that the comps will never be close to the amount o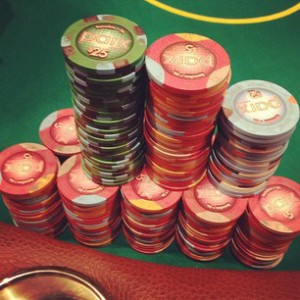 f money you spend to get them.
Read more about..  <links here>